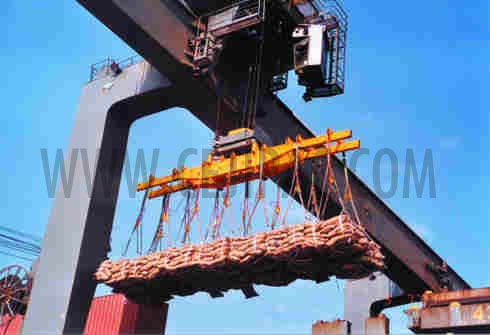 Shifting is a very regular process. Anyone at any point needs to shift things from one place to another due to various reasons. For quick shifting without causing any damage, we need proper equipment and that is when Synthetic web slings come in handy.
What are synthetic web slings?
A synthetic web sling is a packaging product that is made of synthetic materials like polyester, nylon, etc. A web sling is mainly used for the purpose of transportation of stuff, especially cargos.
When a heavy weighted cargo is transported from one place to another, we first need to tie it properly with strong web slings. Now, many might be wondering why we should use synthetic web slings when there are other stronger web sling options like metal chains and wire ropes.
Why are they used?
Well, to understand that first we need to understand can we tie a fragile material with chain and suspend it for long without damaging it? For such situations, when we cannot use chains or rope wires, synthetic web slings by synthetic web sling manufacturers Malaysia are used.
Depending on the configuration of their endings, there are different types of web slings manufactured by synthetic web slings manufacturers Malaysia. Some of the most common types of web slings are-
1. Eye and
2. Eye flat.
What are the advantages of using synthetic web slings?
The advantages of using synthetic web slings are-
1. These are lightweight and very simple to handle by anyone.
2. These are made as non-sparking, nonconductive. Hence, these can be used securely in explosive atmospheres.
3. Synthetic web slings can handle large load capacity due to the natural potential of synthetic materials.
4. They can easily adjust to varied shapes and sizes due to their elasticity.
5. If synthetic web slings are stored properly and also cared for properly then they can be used for a very long period of time.
6. Alkaline or greasy materials do not damage synthetic web slings (especially nylon web slings), hence, in such cases synthetic web slings should mostly be used.
Why is it advantageous to order web slings directly from Synthetic web slings manufacturers Malaysia?
The reason why it is better to order web slings directly from manufacturers are-
1. They make or manufacture the web slings from nylon or polyester, depending on what is required by the customer. The material with which the slings are made also depends on industry quality standards.
2. The slings may be printed with the customer's name on it and other information that the customer asks for.
3. Since the manufacturers prioritize customer satisfaction, so they provide them with test certificates of the products to ensure 100% client satisfaction.
Follow manufacturer's recommendations.
1. Check temperature as sunlight, moisture, and temperatures above 82.2°C (180°F) damage both nylon and polyester slings.
2. Use slings made of the material that is perfect for the job.
3. Check the manufacturers' slings for their code number and the rated capacity.
4. Reference charts displaying slings and hitch rated volumes are available from manufacturers.
5. Examine slings well before using them.